28 May 2019
Bluebeard's Castle featuring two previous Opera Awards winners!
2017 Opera Awards winner Adrian Tamburini and 2011 Opera Awards winner Zara Barrett are starring in the Béla Bartók opera, Bluebeard's Castle, staged at the Verbruggen Hall 24 – 25 July 2019.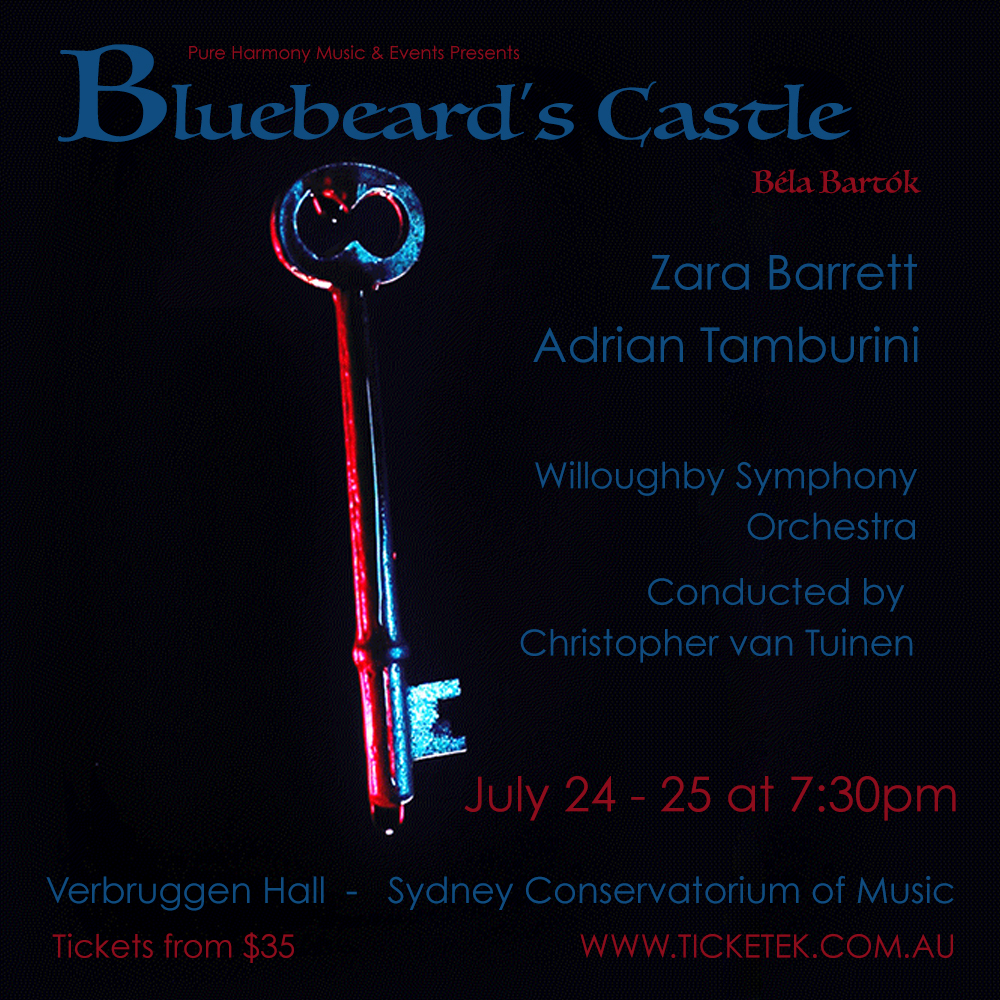 Don't miss this chance to celebrate the 101st anniversary of the premiere of Béla Bartók's thrilling opera, Bluebeard's Castle with Pure Harmony Music & Events and the Willoughby Symphony Orchestra.
A masterwork of the 20th century, Bluebeard's Castle has dramatic, richly descriptive music and a deep psychological narrative – love poised against sadness; joy against suffering; life against death.
Starring Australian opera singers, Adrian Tamburini (Opera Australia) as the barbarous Duke Bluebeard, and Zara Barrett (Glimmerglass Opera) as his naïve new bride, Judith, under the direction of conductor, Christopher van Tuinen (West Australian Opera).
Sung in the original Hungarian, this concert version of the opera will feature Maestro van Tuinen's own re-orchestration for 23-piece chamber orchestra and use the mighty 1973 Pogson Pipe Organ in the befitting majesty of Verbrugghen Hall at the Sydney Conservatorium of Music.
And if that is not enough, members of Sydney's very own, Pacific Opera will open the concert with a recital of some of opera's greatest arias and ensembles.
This strictly limited season is scheduled on July 24th and 25th, 2019 at 7:30pm, at Verbrugghen Hall, Sydney Conservatorium of Music. Tickets on sale now!