29 November 2019
LIMELIGHT MAGAZINE article, "ANNA DOWSLEY WINS THE 2019 OPERA AWARDS"

ANNA DOWSLEY WINS THE 2019 OPERA AWARDS
The mezzo-soprano takes home a purse of over $30,000, which will allow her to advance her career overseas.by Angus McPherson on November 29, 2019
Mezzo-soprano Anna Dowsley has won the 2019 Opera Awards, taking home a purse of over $30,000 dollars. She was awarded the YMFAustralia Award, worth $30,000, the Armstrong-Martin Scholarship, worth $4,500, and the Britten-Pears Young Artist Programme Scholarship. She will use the funds to advance her career overseas in the European opera and concert scene, as she engages in coaching, training, auditions and language courses that will propel her further into an international operatic career.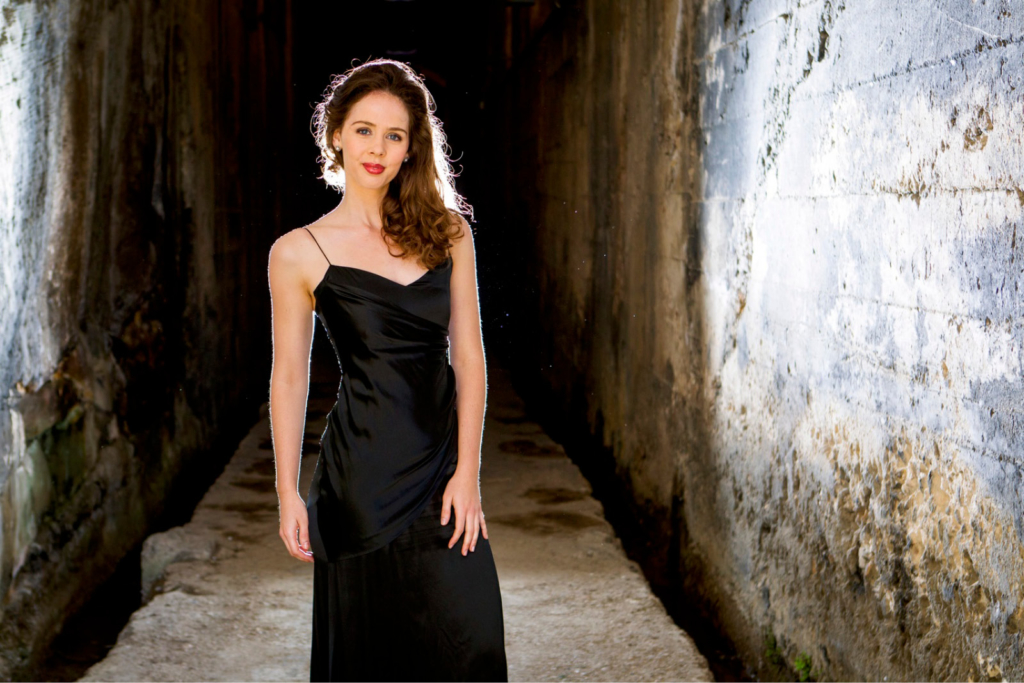 "When I received the phone call on Monday night, I was incredibly excited and delighted to have been chosen for this award," Dowsley told Limelight. "Now mixed in is this wonderful feeling of recognition that my pursuits, dreams and aspirations are endorsed and encouraged. I'm conscious of the absolute honour associated with this award and I take on this opportunity and responsibility with great sincerity."
Dowsley, who won both the Lady Fairfax New York Scholarship and the Marianne Mathy Scholarship in 2012, was accepted into Opera Australia's Young Artist Program in 2014 and is now a Principal Artist with the company. Her recent appearances include as Madelon, alongside German tenor Jonas Kaufmann in the concert performance of Andrea Chénier and her role debut as Mark Smeaton in Anna Bolena, performing alongside Albanian soprano Ermonela Jaho. She is also reprising her role as Siébel in Gounod's Faust, which opened in Melbourne this week.
Dowsley made her debut with Pinchgut Opera this year, as well as with Sydney Philharmonia Choirs in their performance of Bach's Magnificat and Mozart's Great Mass, and while she relocates to Frankfurt, Germany, at the end of this year, she will return in 2020 to perform with Opera Australia and Pinchgut Opera.
"This motivation couldn't come at a better time in my career," Dowsley said. "I am planning a transition and relocation to Europe where I will be passionately pursuing my career there (as much as I love performing in Australia and hope to return as much possible!). I am also transitioning into new repertoire and really look forward to the next step with all the new roles I will learn and hope to perform. Developing new repertoire comes with a lot of training, preparation and hard work which is of course where this prize money will be most beneficial. I also have an invigorated love of recital performance, and will eagerly keep working on my art song repertoire. It brings a freshness of colour, text and intimacy to my singing and is an enriching complement to my operatic roles."
The Opera Awards, which are administered by the Music & Opera Singers Trust (MOST), have no age limit and are designed to foster Australian operatic talent, assisting in the further development of language, voice and music skills in the global operatic and classical singing industry. The jury consisted of musician and artist Dr Di Bresciani OAM, baritone John Bolton-Wood, mezzo-soprano Roxane Hislop and was chaired by conductor Benjamin Northey.
"You never stop learning, as musicians, in any aspect of life probably, but I think particularly in music it's important for people to have those opportunities at every stage of their career, and that's what makes this so unique" said Northey in an interview.
The jury also commented on the high standard of all the performers. "They were all outstanding, they were all deserving of the award, there's no doubt about that," said Hislop. "We wanted to give it to somebody who was ready to go out into the world and spread their wings."
"I think what was so impressive about the candidates today is that they were so thoughtful about their study plans," she said. "These young people are very dedicated."
"The Opera Awards is the most generous helping hand for any singer wishing to push their career into the next 'chapter'," Dowsley said. "Just as the 2012 Marianne Mathy Scholarship was an integral part of starting my career, for which I am eternally grateful, this generous and humbling award comes as the most beautiful support of my next steps as an artist. Thank you so, so much!"